The support team that makes our ministry to the nations possible consists of friends and Churches we have related to for many years. It also includes business people who supply from their professional services such as office space, graphics, printing, mailing, medical and dental care, supplies etc… Partnering with Lifeline International includes you in a family of believers who are making a difference with the part God has given them. Participating with Lifeline is a giving and receiving relationship.
Please consider being a link in the chain that is a "Lifeline to the Nations".
Lifeline International is a non-profit, tax-exempt organization. TAX DEDUCTIBLE RECEIPTS are mailed each February totaling and detailing your giving for the previous year. Those who partner with us receive monthly ministry news updates.
Online
Giving online can be done here through  PayPal®.  Online donation fees are absorbed by the ministry. 
Mail
Checks may be directed to:
Lifeline International,PO Box 22767, Hilton Head SC 29925
Monthly Newsletters are supplied with an envelope for your convenience. 
Monthly Automation
CHECK AUTOPAY  Giving can be done on a monthly cycle using the autopay system available as a service by your local bank.   A check is sent for you from the bank on the dates and interval you choose. There are no additional fees involved and your bank handles the postage.
PAYPAL AUTOPAY. Click the button below and select the Monthly Subscription checkbox to donate monthly to Lifeline International.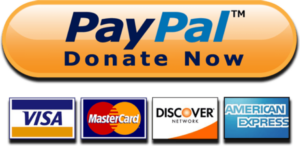 IRA Distributions
The IRA Charitable Rollover allows individuals age 70½ and older to make direct transfers totaling up to $100,000 per year to 501(c)(3) charities, without having to count the transfers as income for federal income tax purposes. A great tax free way to give!
For more information, please contact us at (800) 733-7201